Sansevieria 'Tiara Grand Gazelle' - L
Shipping on Tuesdays, delivered within 2 to 3 days
Last items in stock 2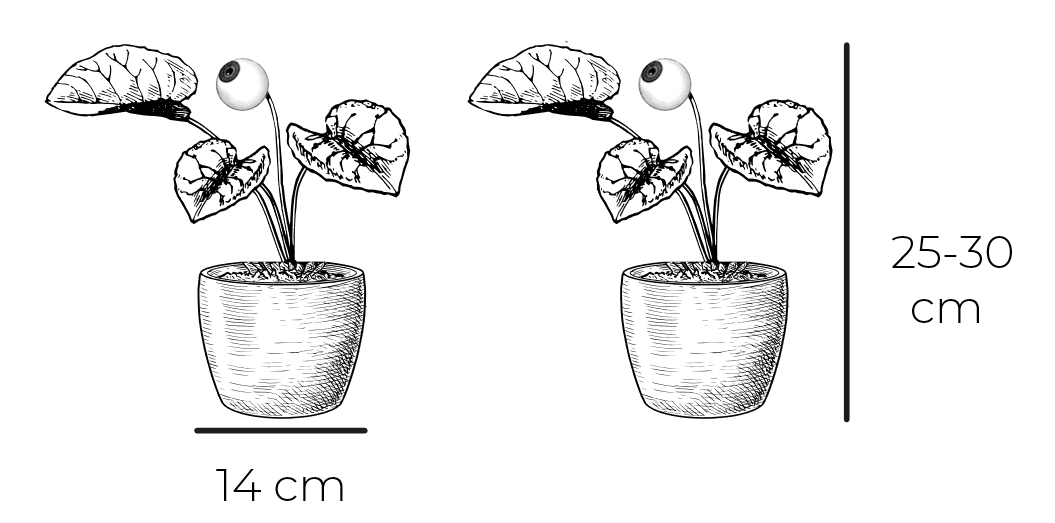 Magnificent plant, oddly shaped as a fan made of cylindric branches, this Sansevieria is definitely one of the most original ones in its family.
Can handle moderate brightness
Low need in humidity
Adult
Killing it would be remarkable
DESCRIPTION

Origin : Naturally found in Angola, where they grow in large groups.
Personality : Killing it would be a master move.
Earmark : Cylindric and impressively thick leaves.
Say something smart : Also known as the snake plant, the Sansevieria genus exists in many different species, shapes and forms. They are particularly known to be very easy to care for, which makes it interesting for beginners!

CARE

Which container?

A planter usually looks nice, but we recommend not to plant your new baby directly in one.
Leave it in its current pot until Spring, then ideally transfer it into a terracota pot with little drain holes when it looks cramped.

Finding its place

Brightness : Good level of brightness, but no direct sun. It is even able to survive some time in a low brightness environment. 
Avoid letting it feel draughts near the windows and take it away from heating sources.
Humidity : From 40 to 60%
Temperature : Min : 5°C | Max : 30°C | Ideal : 15-22°C

Day-to-day care

Watering (purely indicative, depends on your local environment): This is not a very demanding plant in terms of watering. Just give it a little to drink when you realize the substrate has totally tried out, let's say approximately every 2 weeks in summer and once a month the rest of the year.