Philodendron Tortum - L
Shipping on Tuesdays, delivered within 2 to 3 days
Last items in stock 3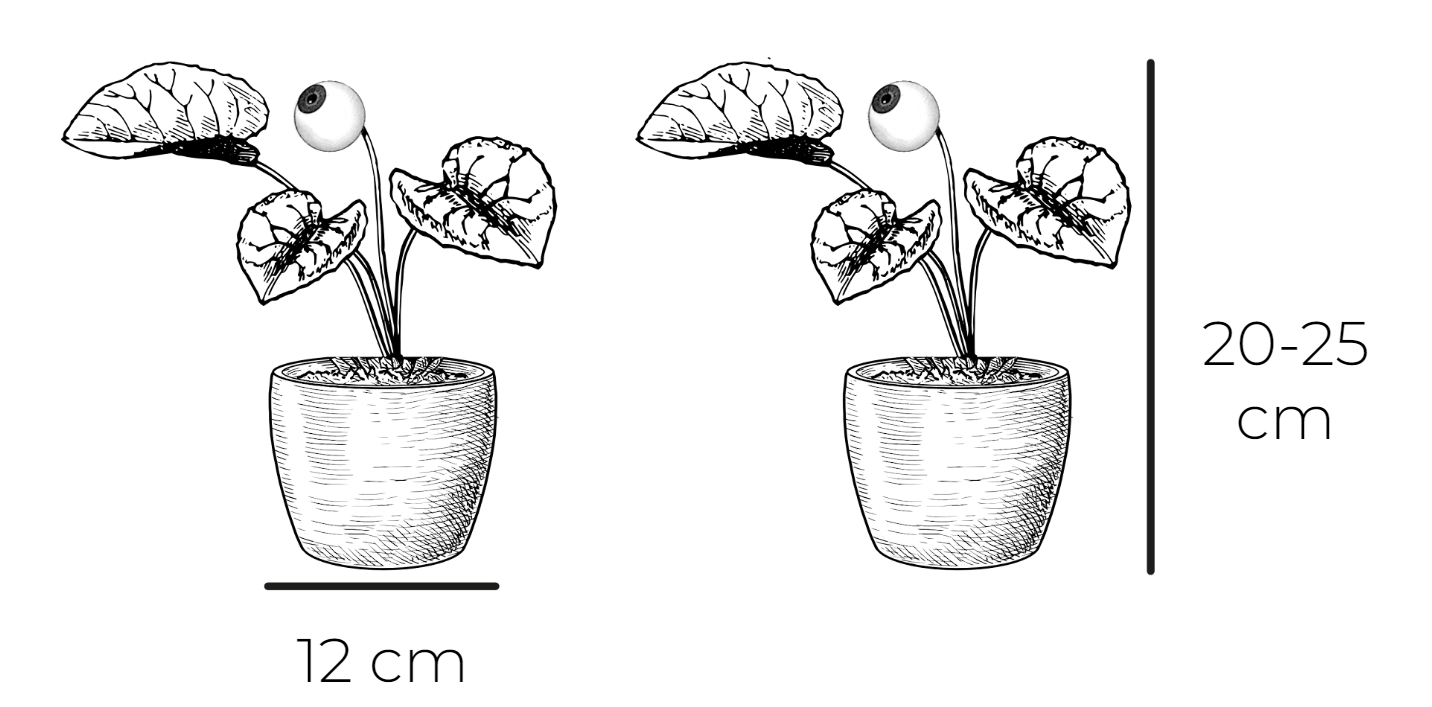 Try this out: lie under your Philodendron Tortum with a little beach towel, put on some sunglasses, take out a good book and just feel the holidays. Almost looking like a palm tree, only not a palm tree, and quicker to grow. What's more to ask for.
Can handle moderate brightness
High need in humidity
Adult
Killing it would be remarkable
DESCRIPTION

Origin : Amazonian rainforest, Brasil.
Personality : Killing it would be a master move.
Earmark : Palm-tree looking leaves, of course!
Say something smart : This species was hidden from human eye until 1957, when it was discovered for the first time next to Manaus (Amazonia). The area where it was found, was later put in protection, drastically limiting the multplication and resell of this plant, making it particularly rare and sought-after. Some unscrupulous people wanted to make profit out of this popularity, and started to steal the plant from the protected area. The government then decided to introduce this plant to several other places, to get these problems to slow down and ultimately disappear.

CARE

Which container?

A planter usually looks nice, but we recommend not to plant your new baby directly in one.
Leave it in its current pot until Spring, then ideally transfer it into a terracota pot with little drain holes when it looks cramped.

Finding its place

Brightness : Good level of brightness, as close as possible from a window but no direct sun.
Avoid letting it feel draughts near the windows and take it away from heating sources.
Humidity : 60 % or more.
Tip : Spray around its leaves with water (ideally rain-water) once a week. 
Tip 2 : Place some wet clay pebbles under the pot, so they keep diffusing humidity. 
Temperature : Min : 19°C | Max : 28°C | Ideal : 22°C

Day-to-day care

Watering (purely indicative, depends on your local environment): once a week in Spring/Summer, and once every 10 days in Autumn and Winter.
Tip : Put your knuckle in the ground. If it feels totally dry, add some water to keep the soil wet (but not soaking it). 
Fertilizer : Once every other week, from April to October